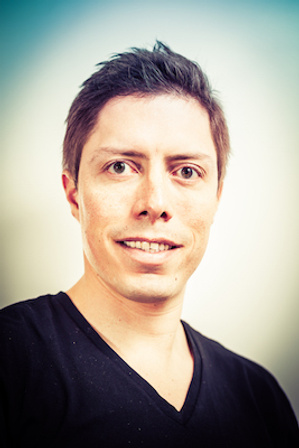 A propos
Je m'appelle Pascal Krell et j'habite à Genève, en Suisse. Depuis mon enfance, je suis passionné par la photographie. Pour moi, la photographie est un moyen artistique permettant de capter une idée, d'un moment ou d'une impression et de le sortir du temps afin de le rendre accessible pour les années à venir pour vous-même, vos familles et vos amis. Une grande partie de ma passion pour la photographie vient de l'interaction qu'elle nécessite: j'aime rencontrer des gens et voyager. Prendre une photo peut prendre des secondes ou des heures : ce peut être un portrait créé avec beaucoup d'attention accordée aux détails, dans mon studio photo ou cet instantané d'une voiture ancienne à La Havane, Cuba. Tous les aspects restent fascinants, de l'interaction à l'exécution.
Je suis spécialisée dans la photographie de portrait professionnel, mode & book pour modèle, portrait et familiale. N'hésitez pas à me contacter pour votre séance photo!
About
My name is Pascal Krell and I live in Geneva, Switzerland. Since my childhood I have been passionate about photography. For me photography is the process of preserving an idea, moment or impression and making it accessible for the years to come to yourself and your families and friends. Much of the fascination in photography comes from interaction: I love meeting people and traveling. Taking a picture can take seconds or hours: it can be a portrait created with much attention to detail in my photo studio or that snapshot of a vintage car in Havana, Cuba. All aspects of it stay fascinating from the interaction to the execution.
I am specialised in corporate headshots, beauty, portrait and family pictures. Do not hesitate to reach out for your photo shoot!
Collaborations
Pour mes projets personnels, je recherche des modèles féminins et masculins. TFP (Time for Portfolio) est ma façon de travailler préférée : ni le photographe ni le mannequin ne facturent leur temps. Au lieu de cela, le modèle recevra des images haute résolution des photographies que nous aurons créées ensemble, ce qui vous permet de les ajouter à votre book.
Le temps sera partagé entre mes projets (portfolio du photographe) ainsi que les besoins du modèle (le portfolio du modèle). Mon studio photo est entièrement portable, ce qui me permet de réaliser des projets en intérieur et en extérieur.


Collaborations
For my personal beauty & fashion projects I am looking for both female and male models. TFP (Time for Portfolio) is my preferred way of working: neither the photographer nor the model charge for his or her time. Instead I will compensate the model with high resolution pictures of the photographs we created together, which enables you adding them to your portfolio.
Time will be shared between my projects (photographer's portfolio) as well as the model's needs (the model's portfolio). My photo studio is fully portable enabling me to do inside and outdoors shoots.